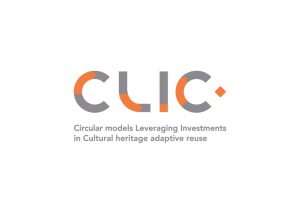 The CLIC project addresses significant challenges of cultural heritage and landscape adaptive reuse. The characteristics of cultural heritage and landscape pose significant challenges for its governance.
Long since cultural heritage is considered as a resource for local development strategies, although there are some contradictions. The sites recognized as cultural heritage are increasing; the costs for functional maintenance / reuse are growing, while public resources available are becoming scarcer, and private actors are increasingly focused on the short time for payback. The consequence is that there is a growing risk that the decay of heritage increases year by year, because of lack of funding support. Cultural heritage is a non-renewable capital and it is linked to the economy because economics refers to the management of scarce and non-renewable resources (Ost, 2009); for these reasons, heritage conservation is also an economic choice.
The overarching goal of the CLIC trans-disciplinary research project is to identify evaluation tools to test, implement, validate and share innovative "circular" financing, business and governance models for systemic adaptive reuse of cultural heritage and landscape, demonstrating the economic, social, environmental convenience, in terms of long lasting economic, cultural and environmental wealth.
The trans-disciplinary and systemic approach that integrates technology, business models and economic organisation, finance, governance and regulations as well as skills and social innovation is framed in the perspective of the circular economy as possible model for a more inclusive, resilient and sustainable development.
The Work Plan is broken down into 7 Work Packages (WPs). This is summarized and visualized in Figure 1, which provides an overview of the main building blocks of CLIC.
 Figure 1 Perth chart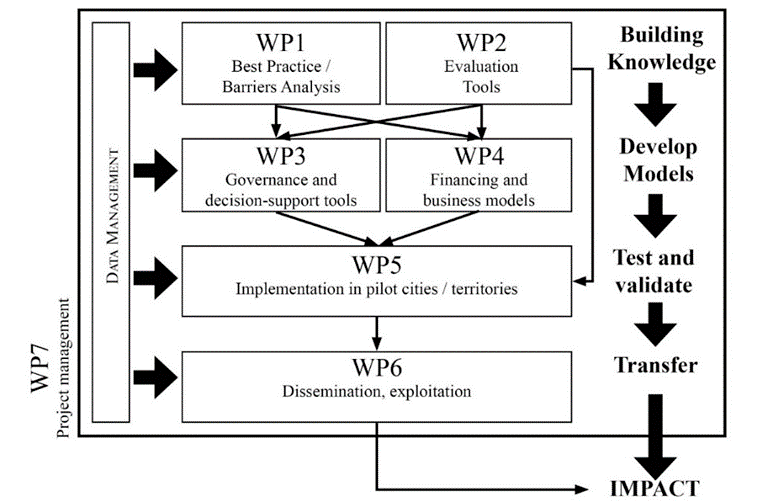 Main Expected results are :
New integrated approaches and tools to the evaluation of cultural heritage adaptive reuse projects and validation with end-users.
Innovative adaptive re-use blueprints for culturally, socially and economically inclusive societies with reduced financial and operational burden for the public sector in heritage conservation.
Innovative financing models with high leverage capacity, linking with circular economy models tTesting the feasibility of circular business models for cultural heritage and landscape adaptive reuse also in terms of job creation and market opportunities