Giovanni Carlo Bruno is Senior Researcher of International Law of the CNR since 2021. He has been a member of the CNR – IRISS since 2014.
He has a degree in Political Science (international politics).
His main scientific interests are: the study of International and European human rights law, with particular reference to the protection of vulnerable groups (persons deprived of personal liberty, migrants). Numerous essays have been published in Italian and foreign journals and volumes.
Scientific responsibility of projects (list not exhaustive): " Progetto Migrazioni – Intesa MIUR-CNR " (for ISGI); "Migrazioni e Sviluppo"; "Net.Work – rete antidiscriminazione"; "Servizi Interculturali Regione Campania"; "Prima-Vera Campana – Per un'integrazione lavorativa dei lavoratori stranieri in Campania". He has been involved in several projects, under CNR and other entities' responsibility.
Formerly in charge of the Editorial Office of the legal periodical "Diritti Umani e Diritto Internazionale" (2007-2011); since 2021, he is the Book Review Editor of the Italian Review of International and Comparative Law (ISSN 2772-5650).
Evaluator included in the lists of CINECA and in REPRISE for the evaluation of research projects, and in the ANVUR lists of evaluators.
Since 2020, he is Co-Coordinator of the Interest Group on International Law of Culture of the European Society of International Law.
From 2012 to 2014, he was Seconded National Expert – Legal and human rights Adviser of the European Service for External Action (Delegation of the European Union to the Council of Europe). He has been and is a consultant and lecturer for universities, public and private entities.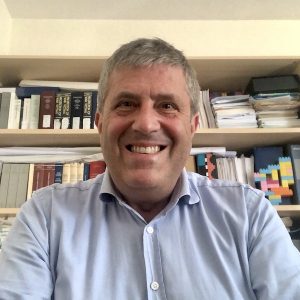 Organization:

CNR-IRISS

Qualifica:

Primo ricercatore

Email:

Ufficio:

+39 0812470997