Alfonso Morvillo is Research Manager at the CNR Institute for Research on Innovation and Services for Development (formerly the Institute for Research on Tertiary Activities), of which he was director from 2003 to 2020.
During his long tenure, he has expanded the mission of the institute, even changing its name, attracting researchers with complementary skills than the original economic-business ones. Thanks also to the remarkable capacity of fund raising, he has widely promoted curiosity-driven research and has contributed to the recruitment and stabilization of a large number of precarious employees including researchers, technologists and technical-administrative staff.
The scientific interests cultivated in over 37 years of research activity, related to the Management of Tourist Services and Cultural Heritage, Entrepreneurship and Innovation, Logistics and Supply Chain Management and Local Development, have resulted in a large scientific production in terms of volumes, essays and articles in national and international journals.
He has been Scientific Director of about twenty competitive research projects funded at European, national and regional level, as well as of about thirty consultancy assignments conferred to the Institute by public and private institutions. He is currently coordinator and co-coordinator of projects funded by the European Commission.
He is co-founder and vice-president of the international association "The Tourism Intelligent Forum – The t-FORUM" and he is member of the Board of Directors of some Consortia participated by CNR.
He is member of the Advisory Board of top tier journals on tourism, as well as director of the Quaderni
CNR-IRISS series and editor of the Report on Italian Tourism (with E. Becheri).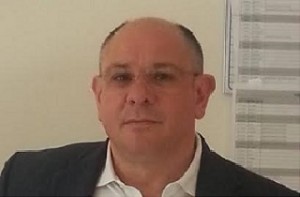 Organization:

CNR-IRISS

Qualifica:

Dirigente di ricerca

Email:

Ufficio:

+39 0812470953