Natale Rampazzo is Senior Researcher at CNR since 2010. Since 2014 he has been working at IRISS, where he acts as Member of the Institute Council.
He graduated in Law at the University of Naples Federico II, attended a short master in commercial law at the LUISS University in Rome, obtained the title of Magister Legum (LL.M.) in German law at the Ludwig-Maximilians-Universität München and a doctorate in History of administrative organization at the University of Salerno. He has spent several research stays abroad.
His research interests focus on the legal and economic analysis of the protection and exploitation of intellectual property, as well as the regulation of technical and technological innovations and their impact on society and culture.
He is qualified as full professor in the scientific area 12/H1. Lawyer since 1999. Freelance journalist since 2009.
He has been speaker at various conferences in Italy and abroad and wrote numerous articles and books on innovation law, intellectual property, legal history and international law.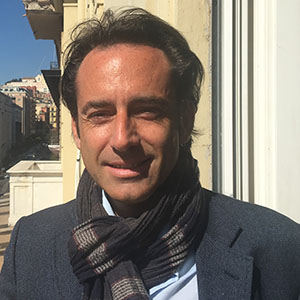 Organization:

CNR-IRISS

Qualifica:

Primo ricercatore

Email:

Ufficio:

+39 0812470911