Architect, PhD in Evaluation Methods for Integrated Conservation, Recovery, Maintenance and Management of Architectural, Urban and Environmental Heritage; she first worked as Research Fellow (2013-2017) and since 2018 as Researcher at the CNR where she is the Scientific Coordinator of the project "Place-based Approaches for Rebalancing Anthropic Pressures on the Consolidated City" .
She is an active member of the Association of European Schools of Planning (AESOP) Thematic Group "Public Space and Urban Culture", where she works in the self-organized management network as Responsible for Research Affairs and since 2021 she holds the position of Main Coordinator. She is Co-coordinator of the Group "Aree interne e dintorni" within the Società Italiana degli Urbanisti (SIU).
Her research interests include territorial and urban regeneration, community engagement, bottom-up and self-organized approaches, decision-making processes, public space, civic economies and innovative businesses.
She took part in national and international projects and scientific and organizing committees, she co-organized and was invited to national and international conferences as keynote, co-chair, moderator and invited discussant, produced scientific contributions for national and international journal and books, and worked as editor and reviewer for national and international conferences and journals.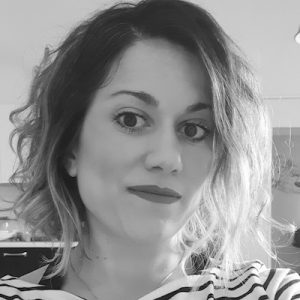 Organization:

CNR-IRISS

Qualifica:

Ricercatore

Email:

Ufficio:

+39 0812538864