Mario De Lucia has been a Technical Collaborator at the National Research Council since 1987.
In 2000 he graduated in Information Science from the University of Salerno with a thesis on network monitoring.
Since 2011 he has been Territorial Contact for the Telematic Infrastructure of the CNR for the Campania Region.
Currently employed by the Research Institute on Innovation and Development Services, he has held the position of Head of Technical Services until 2016, where he created the local network of the Pole of Human and Social Sciences, he created a multimedia database on CD-ROM. It manages network devices and servers for web e-mail and DNS services, gaining significant experience in the field of Computer networks.
From 1983 to 1987 he worked at ENEA in the Information Systems sector. Until 1999, the staff of the Research Area of Naples created the telematic infrastructure of the Neapolitan CNR following its evolution from heterogeneous networks TCP/IP, SNA and Decnet to the Internet.
In 2000 he was assigned to the Institute for the Adaptation of Cattle and Buffaloes to the Environment of Southern Italy where he created a database on typical products.
From 2001 to 2005 he worked at the Istituto Motori, where he made the first connection of the CNR offices at high speed using optical fibre, and at the Istituto per le Applicazioni del Calcolo – Naples section – where he was responsible for the construction of the local polo network, managing the network in the delicate phase of restructuring the building.
He has been a member of several Examination Commissions.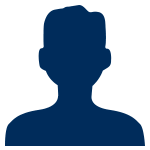 Organization:

CNR-IRISS

Qualifica:

Collaboratore tecnico ER

Email:

Ufficio:

+390812470936