Antonio Coviello is a Researcher of the National Research Council at IRISS – Research Institute on Innovation and Development Services (ex IRAT) since 2007, where he is "Consigliere d'Istituto" (2020-2024).
Graduated in Economics and Commerce, he is Scientific Responsible of the research project called "Innovation of insurance services in risk management" (DUS.AD010.086) and coordinates a multidisciplinary working group composed of qualified experts in the field (Enea, Ingv, Ania, Universities and other insurance and reinsurance companies), as well as participating in other national and international research projects.
His main scientific interests lie in the innovation and management of services, in particular insurance and risk management. In recent years he has been working on the economic impact of natural disasters, hypothesising the application of a "NatCat" insurance model.
Aggregate university professor for more than twenty years without interruption, he has been teaching "Insurance Marketing" at the Suor Orsola Benincasa University of Naples since a.a. 2015/2016 (in "sharing of CNR staff") and at the University of Naples "Parthenope", where he is Co-Director of the Master of II level in "Government of insurance risks-MagRisk" (sponsored by ANIA and ANRA) and Member of the Steering Committee of the CdL SIAFA; previously, he taught in the Faculty of Economics at the University of Salerno (a.. Previously, he taught at the Faculty of Economics of the University of Salerno (Academic Year 1998/1999 to 2003/2004), Second University of Naples (Academic Year 2001/2002 to 2014/2015), in subjects in the Economics and Business Management (SECS-P08) group. Senior consultant/expert at the Ministry of Education, Universities and Research (MIUR) for level I and II controls, has been "in charge" of controls on national and EU projects (PON).
He has published numerous papers on insurance and risk management, including a dozen monographs (some adopted in several Italian universities) and numerous articles published in scientific journals in the field. He is editor of the scientific journal JACH and reviewer of several national and international journals. He has also reported at more than one hundred international and national conferences.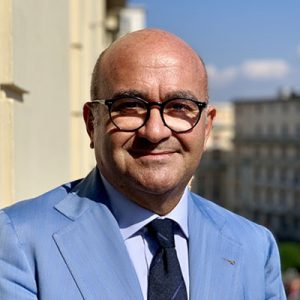 Organization:

CNR-IRISS

Qualifica:

Ricercatore

Email:

Ufficio:

+39 0812470942