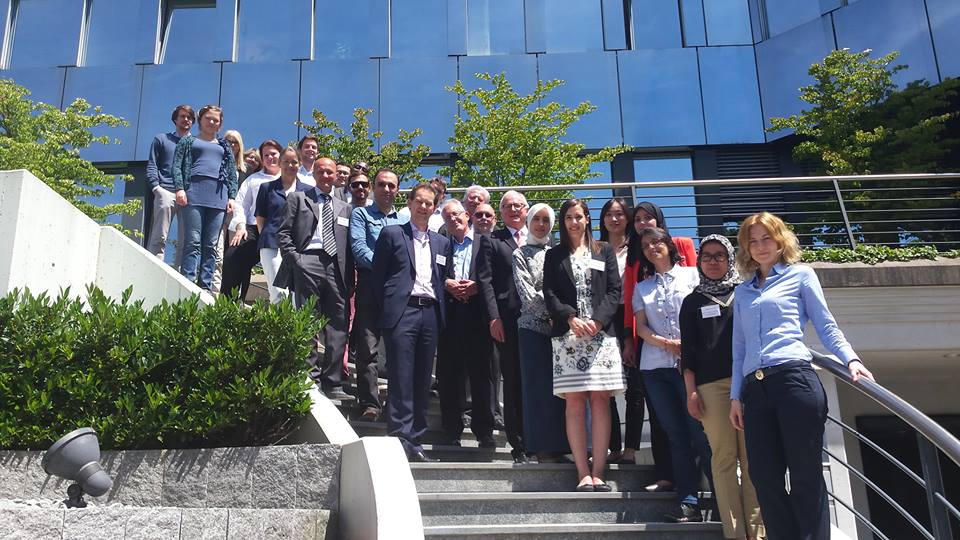 The twenty-third ELA Doctorate Workshop will take place in Naples (Italy) from June 27th until June 30th 2018 at the Institute for Research on Innovation and Services for Development (IRISS) of the Italian National Research Council (CNR) based in Naples (Italy).
Aim of the workshop
Help the students in progressing their research programme.
Establish a valuable pan-European network of doctoral students in the field of logistics and SCM.
Allow the participating students to improve their skills in managing and solving their research problems.
Format of the workshop
During the workshop, each of the selected students will present their project in a "big group". After the presentation (15 minutes max.) there will be a discussion/questions session led by the moderator (10 minutes max.) and followed by questions from two students acting as discussants (5 five minutes max.). The ambition is to help each other in developing the research projects.
Moderators:
Prof. Dr. Pietro Evangelista (Chairman), IRISS-CNR (Italy).
Prof. Dr. Jukka Hallikas, Lappeenranta University of Technology (Finland).
Prof. Dr. Simon Emde, Technische Universität Darmstadt (Germany).
Prof. Dr. Erik Sandberg, Linköping University (Sweden).
On Thursday 28th June 2018, (from 11:00 until 12:30) there will be a session entitled "Moderators panel presentations on contemporary topics" in which each moderator is expected to make a 15-20 minutes presentation about his/her research followed by some discussions.
On Friday 29th June 2018 (from11:10 until 12:30) there will be an academic keynote speech by Prof. Gyöngyi Kovács, Erkko Professor in Humanitarian Logistics (Hanken School of Economics, Helsinki, Finland).
On Friday 29th June 2018 night (during the final dinner) there will be an industry speech by Paolo Bisogni, President of ELA and AILOG (Italian Logistics Association). During that dinner, Prof. Hans Christian Pfohl (Member of the ELA-Board and Chairman of the ELA-Research committee) will deliver a certificate to all the participating students and the award for the best presentation to the student that will perform the most interesting and well prepared presentation.
Please note that updated information will be available on the Facebook page of the workshop and on this website.
Local organizing committee
Dr. Emanuela Motta – Event manager
Dr. Serena Micheletti – Technical support
Mr. Stefano Carotenuto – Technical support
Related links
Downloadable Files
Workshop Program Main locations and addresses Logistics info Taxi fares