Fulvio Maria Palombino is Associate Professor at CNR – IRISS since 2017.
He is Full Professor of International Law at the Naples University Federico II.
His areas of interest include both institutional aspects of international law and issues related to specific normative fields.
His articles have been published in some of the most authoritative Italian and international journals. Among his most recent monographs: Il diritto all'acqua. Una prospettiva internazionalistica (Mondadori Education, 2017); Fair and Equitable Treatment and the Fabric of General Principles (Asser-Springer, 2018).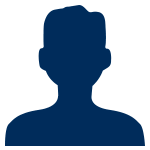 Organization:

CNR-IRISS

Qualifica:

Associato

Email:

Ufficio:

+39 0812470911