Eleonora
Giovene Di Girasole
Eleonora Giovene di Girasole is Researcher at IRISS. Architect, PhD in "Evaluation Methods for the Integrated Conservation of Architectural, Urban and Environmental Heritage".
The research interests, conducted with an interdisciplinary approach, deepen the analysis, multi-criteria assessments, and strategies for sustainable environmental and urban development, with particular attention to the interactions between environment, culture, economy, society, and institutions. The studies, with the aim of making research open and connecting it to society, are applied with an Action Research path through experimentation in specific contexts.
She is Scientific Responsible of the research project "Maritime commons: collaborative processes for the regeneration of port cities". She has been Scientific Responsible of the project "TU/TTO", winner of the "Creative Living Lab – II Edition" (MiBACT – DGCC), and member of the research group of the project "Estudio de la Amenaza Sísmica y Vulnerabilidad Física del Gran Santo Domingo" (UNDP United Nations Development Program), in which she coordinated the research group on the Analysis of Vulnerability and Social Resilience.
She carries out research at the Department of Architecture (DiARC) of the Federico II University of Naples. She has been an adjunct professor at the Departments of Architecture of the Federico II and Luigi Vanvitelli University.
She is Member of the Board and the Executive Council of the aniai Campania, member of the Editorial Committee of the journal Rassegna aniai, Member and Secretary of the Scientific Committee of RETE (Association for the Collaboration between Ports and Cities), Member of the Governing Council and Secretary of the Friends of Molo San Vincenzo.
She has co-edited a number of texts, published scientific journal articles, and presented several conference papers. She has participated in many scientific and organizational committees for national and international conferences and workshops. She is reviewer of international journals.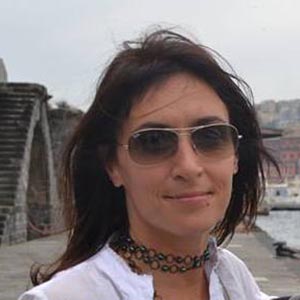 Organization:

CNR-IRISS

Qualifica:

Ricercatore

Email:

Ufficio:

+39 0812470956