Caterina Arcidiacono is Associate at CNR-IRISS since 2019.
Psychologist and psychologist-analyst IAAP, she  is Full Professor of Community Psychology (M/PSI-05) at the University of Naples Federico II, where she also coordinates the Laboratory of Community Psychology as well as the Psychology and Educational Sciences Section of the Department of Humanistic Studies of the University.
Her research activity is in the field of critical community psychology, and qualitative research with particular interest in the construction of well-being in social organisation at local and global levels. Specific research interests include identity phenomena and intangible assets of places and local communities; gender asymmetry in male-female relations; gender-based violence against women; family ties, migration and intercultural dialogue.
She is coordinator of several international and national research projects related to her research and intervention themes.
Former president of the European Community Psychology Association (ECPA) and the Italian Community Psychology Association (SIPCO), she is also member of the SC of Community Psychology of the EFPA (European Federation of Psychologists Association).
Editor in chief of La Camera blu, International journal of gender studies and co-editor-in-chief of the Journal of Community Psychology in Global Perspective.
She has published over 100 articles in international databases and numerous books including: Psicologia per le città, Benessere e felicità, uscire dalla crisi globale; Legami resistenti, Sono caduta per le scale, Identità Femminile e psicoanalisi (See https://www.ibs.it/libri, editors).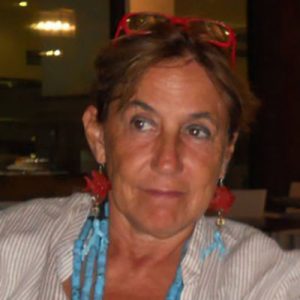 Organization:

CNR-IRISS

Qualifica:

Associato

Email:

Ufficio:

+39 0812470911