Antonia Gravagnuolo is Researcher at IRISS in the field of evaluation methods for integrated conservation of cultural heritage and landscape and co-coordinator of the European Horizon 2020 Research and Innovation project "CLIC – Circular models Leveraging Investments in Cultural heritage adaptive reuse", 2017-2020 (www.clicproject.eu).
Within the CLIC project she has the role of scientific responsible for the development of evaluation methods and tools for the assessment of multidimensional impacts of cultural heritage adaptive reuse in the perspective of the circular economy and circular city / city-region models.
Antonia is expert in evaluation methods and tools, cultural heritage and cultural landscape regeneration – particularly referred to terraced landscapes / historic rural landscapes, and she has been invited speaker in international scientific events on the topic of innovative business, financing and governance models for cultural heritage and landscape adaptive reuse, within the circular economy and circular city-territory.
Member of the Stakeholders' Committee for the European Year of Cultural Heritage 2018.
In 2015 she achieved the PhD. in Evaluation methods for integrated conservation, recovery, management and maintenance of cultural, urban and environmental heritage at University of Naples Federico II.
Member of ICOMOS Italy and ISCEC – International / Italian Scientific Committee on Economics of Conservation. She also collaborates with Laboratory of Research on Creative and Sustainable Cities, Lead Partner World Urban Campaign, and UN-Habitat Thematic Hub on Urban Regeneration, based in Naples.
Author of scientific publications in national and international scientific journals, also indexed in ISI WoS / Scopus, such as Sustainability, International Journal on Global Environmental Issues, Quality Innovation Prosperity, Aestimum. She collaborates with international scientific journals in the role of referee.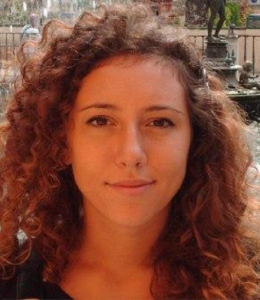 Organization:

CNR-IRISS

Qualifica:

Ricercatore

Email:

Ufficio:

+39 0812470996